Virat Kohli Taking Rest For West Indies Series Due To Poor Form Questioned By Former Pacer RP Singh
Virat Kohli has been rested for the upcoming limited overs series against the West Indies team. The 33-year-old has been struggling with his form for quite some time now and the decision to rest him has not gone down well with some former greats and experts of the game.
Out of form, former Indian skipper and star batter 
Virat Kohli
 has been rested for the upcoming three ODIs and five-match T20I series against the West Indies. After the completion of the ongoing England series, India will travel to the Caribbean islands to take part in a white-ball series against the hosts, and for that, the Indian team management has decided to rest Virat Kohli.
Virat Kohli Taking Rest Garnered Mixed Reactions From All Quarters
The premier right-handed batter has been struggling with his form for quite some time now. He has failed to score a century in the last 31 months and in 2022, ever since he gave up the Indian captaincy in all three formats of the game, he has struggled to score runs on a continuous basis as well. The legendary batter has seen a dip in his performance and that has been a cause of worry for Team India.
On Thursday (July 14), when the Board of Control for Cricket in India (BCCI) via a tweet announced the Indian team for the upcoming five-match T20I series, the decision to rest Virat Kohli garnered mixed reactions from all quarters. Many former cricketers and experts believe that it is the right call as it will allow Virat Kohli to regroup himself and come up stronger, while others question the decision to rest.
Virat Kohli scored only 11 and 20 in the 5th Test against England. His poor form continued in T20Is too as he failed to make a mark on his comeback. The batting superstar was out for just 1 off 3 balls in the 2nd T20I and scored 11 off 6 balls in the 3rd T20I before a minor groin strain ruled him out of the 1st ODI. He scored 16 in the 2nd ODI.
RP Singh Questioned The Move By BCCI To Rest Virat Kohli For The West Indies ODIs And T20Is Series
Former Indian fast-bowler 
RP Singh
, who was part of the Indian team that won the ICC Men's T20 World Cup in 2007 under MS Dhoni's leadership, questioned the move and said that during his playing days there was no concept of getting rest for being out of form.
"When a player is going through a bad patch, he won't ask for rest. He should play more games as taking a rest won't help him return to form. The graph has gone down and will be up again only when you play regular matches. The luxury of taking a rest isn't available to every player. When Pragyan (Ojha) and I were a part of the Indian team, there was no such thing as rest. No one asked if we wanted to rest… you either got selected or dropped," he said.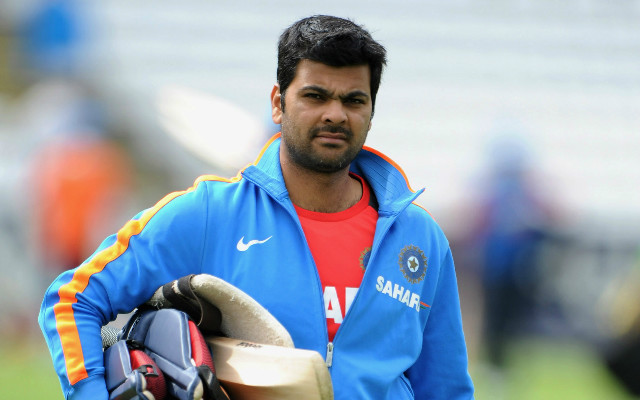 "Even senior players didn't take rest before the T20 World Cup 2007, and that was because the format was new. A cricketer's playing days are limited, and he eventually has to retire. Only if Virat has a niggle, then it's the right decision."
Before RP Singh, former Indian captain and legendary batter Sunil Gavaskar had also questioned India seniors for skipping the international series but playing the IPL without taking a break. It has been reported that the BCCI wanted to pick the batter but he insisted on a break, and the board agreed.
Virat Kohli
might have to wait till the Asia Cup 2022 to return to action.